Wedding Flowers Wakefield Flowers
If you would like to discuss wedding flower ideas for your Big day, please call us to arrange an appointment to visit us for a free consultation on 01924 272789.
Here at Blackburn Florists, we ensure you have a calm, stress-free outlook on your wedding styles and designs. At Blackburn Florist, we design a beautiful fresh range of floral budgets to suit you. We design each floral style to suit your floral wedding theme, and ensure your flowers set your wedding mood. We work with anyone and everyone, no budget is too small, nor any design is too mad! Our team ensure you have a special day. Think of us as your wedding flower best friend! We are contactable at any stage of your wedding planning. We design with you at our shop, plan with you at your ceremony venue and finalise at your reception.
Working with Blackburn Florists, is an enjoyable and stress free part of your wedding planning experience, so some of our lovely couples have told us. If you require our services please fill out the contact form on the other page. View some of our wedding bouquets below: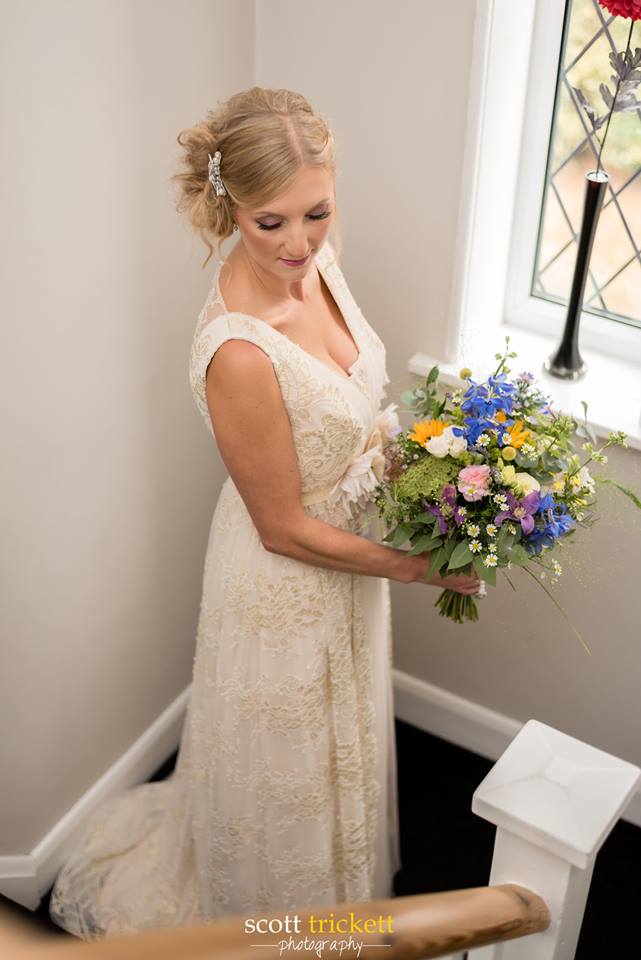 Wedding Flowers Wakefield Flowers